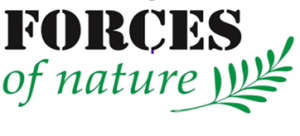 Founded 50 years ago, Sacro works independently and collaboratively within Scotland's communities to provide support, prevent conflict and challenge offending behaviour wherever the need arises. As a Scotland-wide voluntary organisation, we are committed to providing services that contribute to positive transformational changes in the lives of beneficiaries.
There is growing evidence that gardening can benefit mental and physical health. Gardening has been shown to reduce stress, PTSD and depression, boost self-esteem and reduce social isolation. Sacro have developed a unique project, Forces of Nature, which combines the skills of horticulturists and project workers who are trained in supporting participants to address and overcome barriers which may be preventing them from fully integrating into civilian life. Our staff have a combined total of more than 43 years military service and use this experience to encourage participants to address and overcome challenges.
Forces of Nature received funding from The Covenant Fund which allows us to deliver a flexible programme which combines online tutorials and practical sessions. Our vision is for accessible and meaningful veteran involvement and partnership working that benefits both the participant and the community. The project provides a safe and nurturing environment for veterans and their families to work with the wider community to improve physical health and mental wellbeing. The service offers bespoke support which allows everyone to participate, while adapting activities to suit individual needs.
Our practical sessions, based at Tollcross Allotments and Bellahouston Demonstration Gardens in Glasgow are led by educational gardeners who provide specialist tuition in small groups for participants from a range of backgrounds. Veterans work alongside civilians to cultivate produce in the gardens. This is available for participants to take home and excess is donated to local organisations through our partnership with Glasgow Health and Social Care Partnership's Health Improvements Team.
Our outdoor group activities have a focus on conservation and wildlife and encourage socialising, enabling veterans to interact with others from the wider community. We offer regular health walks which are led by our trained staff.
The digital programme provides continuity of learning when participants are unable to attend practical horticulture sessions for any reason. We can provide families with a basic horticulture kits to allow them to grow plants and vegetables at home. Kits include soil, tools, raised beds or planters, seeds and a tablet or similar device if required.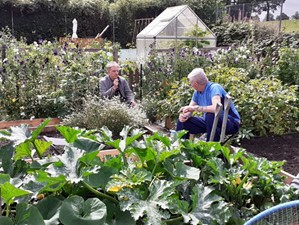 The gardens at Tollcross and Bellahouston parks are used by other community groups including Police Scotland Youth Volunteers, Glasgow Association for Mental Health, Macmillan Cancer Support, local primary schools and Alzheimer's Scotland. Being part of a diverse growing community allows our participants to grow in confidence through learning new skills and meeting new people. Forces of Nature work closely with other Sacro services, Glasgow City Council, Fares 4 Free, Scottish Veterans Residences and many others.  This collaborative approach ensures that the service has a wider reach and that veterans can access specialist support where required.
Referrals can be made to the project by any agency or by self-referral. If people have the ability to travel to our sites in Glasgow, we will happily accept referrals from any locality. Eventually we would like to offer similar projects in other areas to allow more veterans the opportunity to participate.
If you have an interest in outdoor activities and would like to join your veteran's family or just find out more about the service, please contact us at: infoforcesofnature@sacro.org.uk