Scottish Governance Code and checkup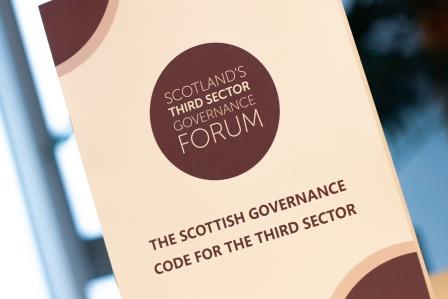 The Scottish Governance Code for the third sector sets out five core principles and key elements of good governance for the boards of charities, voluntary organisations and social enterprises, whatever their shape, size or activities. The Code encourages trustees to look at, and improve, their governance, and is supported by practical resources. It is a tool to support continuous improvement and strengthen the effectiveness of governance across the third sector in Scotland.
SCVO have created a Good Governance Checkup document to be used in conjunction with the Code to help trustees regularly review their governance. Your board can use the checkup to identify areas for improvement and monitor and record your journey to good governance.