To the bottom of the world
On Armistice Day (11 November), former Royal Marines
 Alan Chambers
 and 
David Thomas 
will be leaving the UK to head 'down south' for the start of yet another major adventure together.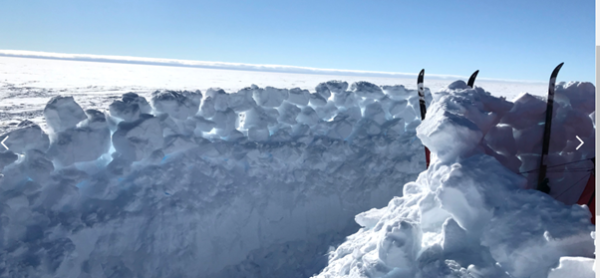 Mission Spiritus Antarctica is a multi-purpose ski/trek polar expedition from Hercules Inlet to the Geographic South Pole, a 1,150-km sled haul across the Antarctic. Their aim is to be standing at the South Pole no later than the 14th January 2024, flying RMA – The Royal Marines Charity flag at the bottom of the Earth after 50 + days' hauling all their supplies with them.
We were absolutely thrilled to learn that they will be raising funds and awareness for our own 'Mission Critical' campaign, especially as this is first and foremost a multi-faceted expedition involving global collaboration with eminent scientific and educational establishments around the world.
Alan says:
" Nearly 30 years ago we were both part of the first team to ski / haul across Iceland raising vital funds for spinal research as one of our Bootneck mates from 40 Commando RM had a C5 break and became quadriplegic. Rick Bell RM was then wheelchair-bound until he very sadly passed away, one of the bravest men I have ever met.

"His legacy created a 20-year passion of polar expeditions and fundraising by walking to the North and South Poles and a few hills in the middle.

"Dave and I met in the Corps 30 years' ago to ski across Iceland and now we head off to ski to the South Pole together – friendships, humour and like-mindedness purpose has always been one of the golden strands in the Corps. That hasn't changed…."
We wish them both every success and will keep you updated with their progress.
Photo: Mission Spiritus Antarctica